When to Hire Junk Removal in Las Vegas
You might not realize the many reasons you'd want to hire a professional junk removal company in Las Vegas. Make no mistake about it, though—there are many different occasions that call for a full-service junk removal team. At JP's Junk Removal, we've answered the calls of a variety of clients, each with their own service requests. Let's take a look at some of the most common reasons we're brought on for an appointment.
Too Much Junk
Of course, the biggest reason anyone might hire a junk removal business in Las Vegas is that they've got too much junk! Maybe it's accumulated over time in their basement, attic, or storage unit. Maybe it's even built up all around the house, necessitating a house clean out. In any case, a professional junk removal company can help with an overabundance of junk with no hassles.
While it's true that you could handle this junk on your own, you may want to save time and energy. If that's the case, then hiring professionals is definitely the way to go. That way, someone else does all the difficult work for you.
Getting New Furniture
Over time, furniture becomes rickety, unfashionable, and old. What this means is that, eventually, you'll want to replace the furniture in your home. However, you'll have to get rid of the old furniture in the process—which is another way a professional junk removal business can help you.
The best part is that getting rid of this furniture doesn't necessarily mean you're filling up a landfill. In fact, many junk removal teams will donate your furniture to nearby thrift stores, such as the Habitat for Humanity ReStore.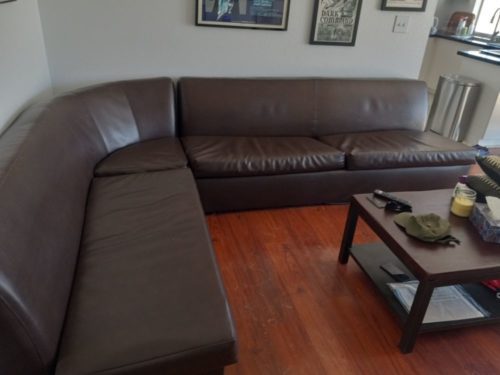 Disposing of Broken Appliances
Here's another example of when to hire junk removal in Las Vegas: in the event of your appliances breaking down. It's always frustrating when your refrigerator shuts off, or when your washing machine fails to clean your clothes. Sometimes, it's unclear how you'll even be able to replace these appliances in a timely manner, too. Need some extra muscle? Junk removal businesses can lend it to you!
While you might not have what it takes to get an appliance moving, professional companies can because not only do they have fully trained crews, but they also have equipment that can assist with the hauling, such as moving dollies, straps, and trucks.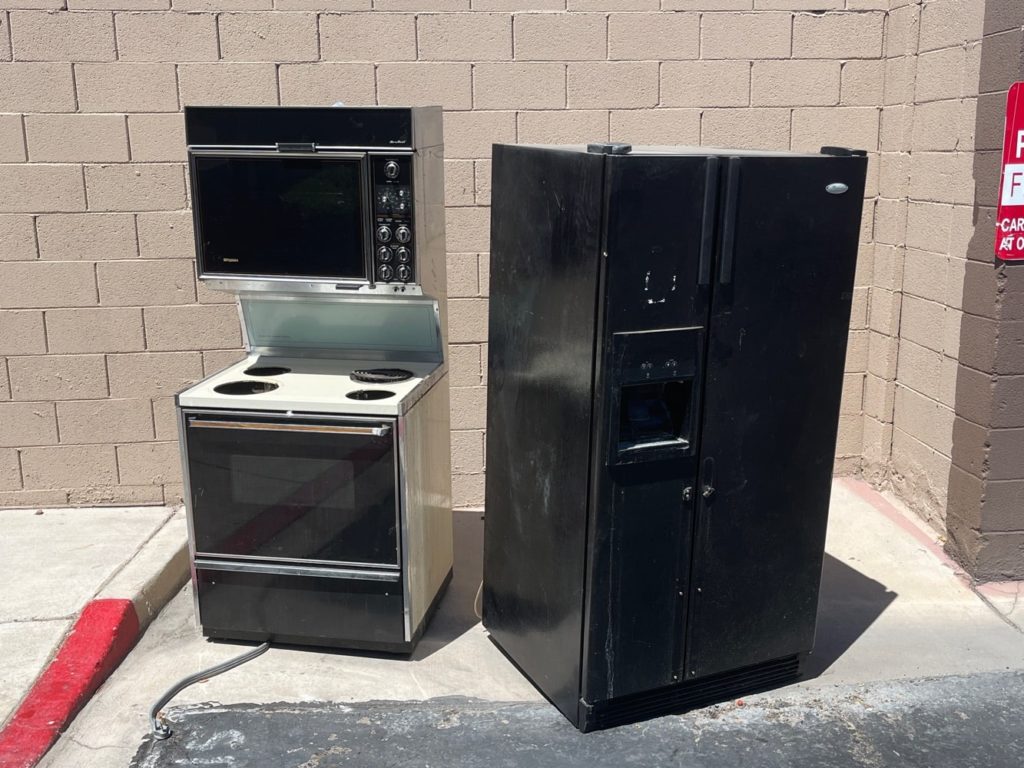 Cleaning Up Desert Dumping
If you own property in the Mojave Desert, you may have had the displeasure of discovering junk dumped on your land. It's an unfortunate reality that people will carelessly leave their garbage in the desert. It's not just disrespectful to you. It's disrespectful to all the flora and fauna that calls the desert home, too! Getting rid of this junk ASAP is best for everyone involved, and a junk removal company can help with that.
In a perfect world, no one would dump in the desert. However, this world's imperfect, no matter how much we regret that. That doesn't mean we shouldn't do our part to improve things. So, make the right choice for the environment—and your property—when you find that junk's been dumped in it. Contact a professional junk removal company for help.
Closures, Evictions, and Foreclosures
In Las Vegas and the surrounding areas, things are constantly changing. There are always new people moving in and new businesses opening their doors. However, while some of them might hit the jackpot, others might go bankrupt. The result is often a closure, an eviction, or a foreclosure, and in all of these scenarios, old tenants are likely to leave junk behind for the next ones. If you're a property manager, you've likely dealt with this many times before, and you know that a great way to avoid the frustration of delaying new tenants is by hiring a professional junk removal company.
In the world of real estate and rentals, it's important to make sure those properties are occupied. Otherwise, no money is coming in. So, when you need to get rid of property junk fast, try to find a company that will provide same-day or next-day appointments. That way, you can have an open house sooner rather than later!
Even More Reasons!
Here are even more examples of when you need junk removal in Las Vegas!
Moves. Packing your stuff and going? A company can provide extra muscle and remove anything you don't want to bring.
Hoards. If someone in your life is hoarding junk, a clean out can be the answer to all the messes they've been making.
Estates. After a loved one passes away, someone has to sort out their earthly possessions, so call a company for help.
Homeless Camp Cleanups. Homeless camps can be a problem here in Las Vegas, but there are also many professional junk removal businesses that can clean up these sites for you.