Junk Removal in Spanish Trails, NV
JP's Junk Removal is the fast, full-service crew that can help you out when you need Spanish Trails junk removal!
JUNK REMOVAL IN SPANISH TRAILS
JP's Junk Removal is at your service when you need junk removal in Spanish Trails, NV! When you'd rather be at the Spanish Trails County Club than hauling junk off your property, we're the solution for you. With us taking on your project, you won't even have to lift a finger.
What can we assist you with? A single-item pickup? Or a junk removal job that goes through an entire house? Either way, we're ready to get to work—so don't hesitate to contact us!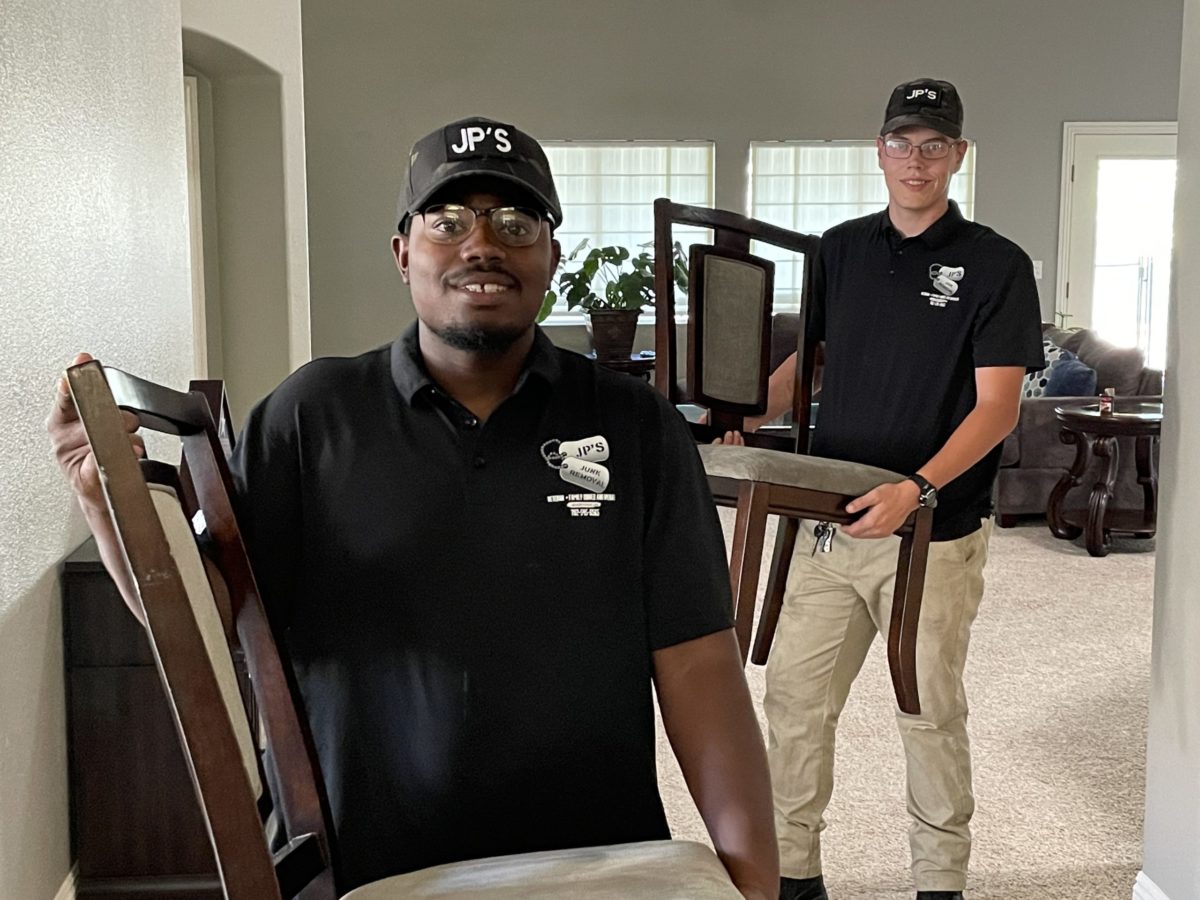 Why You Should Choose Us
There are many advantages to choosing a professional junk removal company like JP's Junk Removal rather than doing all the work on your own. Let's take a look at these together!
Labor. When you do the work yourself, you're looking at a long day of hard manual labor. When you let us take the reins, our crew does all the tough work for you.
Truck. A do-it-yourself junk removal job necessitates a truck rental if you don't already have a truck of your own. On the other hand, we can bring a truck and fill it up.
Disposal. Don't want to visit your local landfill or recycling facility? Then you're better off letting our employees run these errands on your behalf. We're used to it!
Seems like the results are in, and our Spanish Trails junk hauling service is the way to go!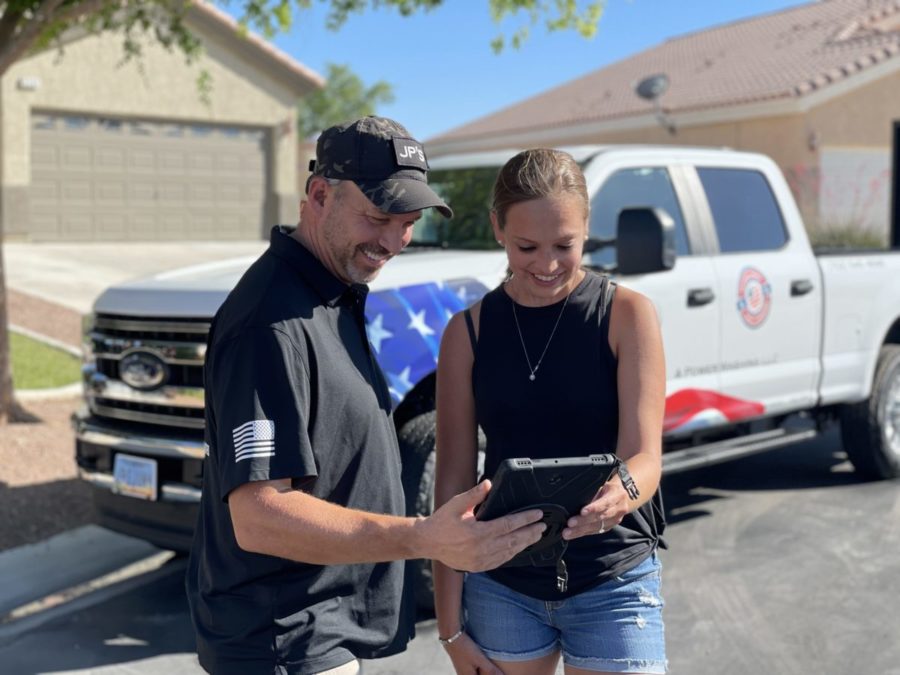 Upfront, Custom Quotes
Junk removal in Spanish Trails is more than affordable when you choose JP's Junk Removal.
Our volume-based pricing nets you a fair price, no matter how much junk you need to get rid of!
Just let us see how much junk you have at the beginning of your appointment for an upfront quote.
Approve our quote and the price is final. No hidden fees, no surcharges, and no dishonest tactics.
Our accepted payment options include cash, checks, debit/credit cards, and Venmo.
Support your local Las Vegas Metro Area economy by choosing our small business!
Our Spanish Trails Junk Removal Services

Items We Take
Construction Debris
Yard Waste
Electronics and TVs
Bagged Trash
Carpets
Barbecue Grills
Exercise Equipment
Mattresses
Clothing and Toys
HOW SPANISH TRAILS JUNK REMOVAL WORKS WE'LL CALL YOU
Don't worry about us sneaking up on you. When we're on our way to you, we'll give you a heads-up courtesy call. See you soon for your appointment! JUNK PICKUP
Last but certainly not least, we'll gather up all your junk, load it onto our truck, and then take it away for disposal. We really make your property shine!
Reviews
Most professional and responsive communication from the beginning. I received a quote over the phone, I was conveniently given a date and time we could have the job done.They were on time, their overall presentation was fantastic and well presented. The job took more than I conveyed but they took it on, it cost a bit more and rightfully so, but they were a great working team and found solutions on the spot for getting it done! So impressive! I have used others in the past and they were horror stories which is why I didn't reuse them. These guys are a keeper and I highly recommend their great service! Thank you so much for taking my junk!

John and his assistant were wonderful! So very professional. I feel like a weight has been lifted after they took away all my junk. I will definitely be referring friends/family. Excellent service and very reasonable pricing.

I would give 6 stars if I could! Absolutely amazing service – they truly went above and beyond to help me. I felt awful that they had to maneuver massive pieces of commercial restaurant equipment throughout out our garage, but they did EVERYTHING – they moved furniture and various storage around to get all of the items out. I didn't lift a finger! They even helped me get my very broken garage door back into place. They truly offered a concierge service at an extremely fair price. I would use them again in a heartbeat!!

They took over 26 years of accumulative junk. I underestimated how much it was. Thanks John for a great job and speedy service. It sure took me longer to pile that much… you guys removed it very efficiently. Thanks again

This family owned business displays the core values of hard honest work for an honest price! I hired this company to remove spring cleanup junk from my property. Their performance and quick cleanup was amazing! I highly recommend their services as a homeowner who has previously hired an overpriced popular company for the same service.

Price and efficiency from this company is unparalleled!
Left the area of pick up so clean!
I would not second guess my decision to hire them again for junk removal!

In process of moving had a Large amount of debris, trash,
And mattresses that Republic Services didn't take. Had to get it gone in a hurry JP and his crew came right out picked up save the day. Will definitely be recommending them and using them again for when my mom moves. If you looking for a company to remove unwant items I recommend JP.

They were very prompt and super fast picking the junk I had in my home. Super professional. I will definitely be using JP's junk removal again. Thank you very much

I am very pleased with the service I received from JP's. Great communication, on time and moved everything as promised. I will definitely call on JP again .

HIGHLY RECOMMENDED! Jean did an amazing job on a tight time frame, and the price was very fair. He is as kind and compassionate a person as you will ever find. My brother's apt was robbed and then trashed by squatters beyond recognition and salvation while my brother was in the hospital, and by the time Jean was finished, it was clean and clear. He was punctual for both the estimate meeting and the job. He recycles what he can, which also made me feel good. It was a horrible situation, but I'm proud to have supported such a great person and business.