Veteran-Owned Junk Removal
"I join the Army in 1995 and served till 2005 finishing out my service in the Army National Guard. I served both stateside and overseas. I was deployed overseas multiple times during my time in service. I joined out of patriotism and to honor both my grandfathers who served in WW2 and my uncle who served in Vietnam."
John LaBarge
About Us
JP's Junk Removal offers full-service, veteran-owned junk removal service in Metro Vegas. We pride ourselves on being a local, family-operated business known for being fast and professional.
Our comradery is evident in our work ethic. We run a tightly-knit team of experienced junk haulers that works together to get rid of your junk with efficiency.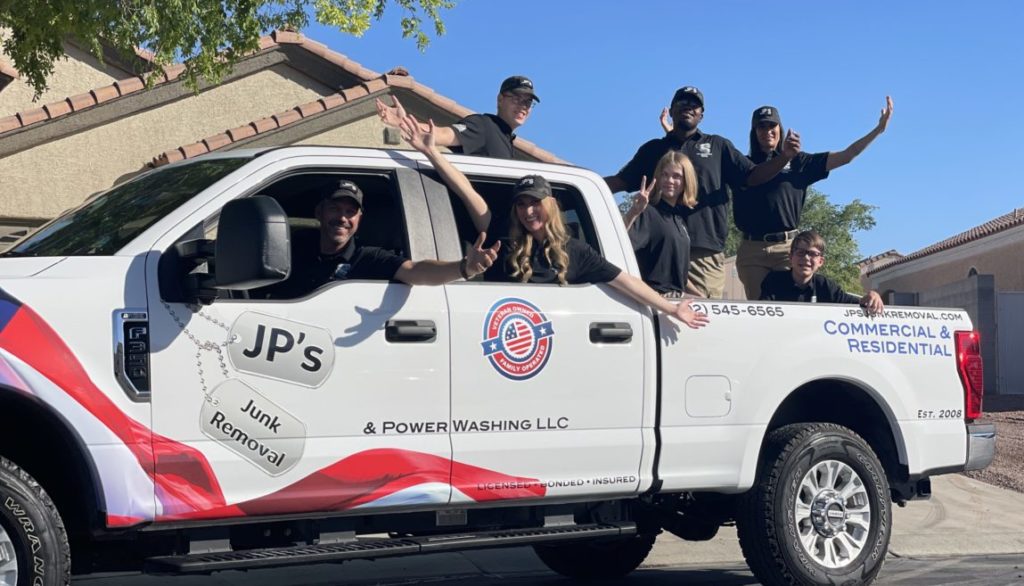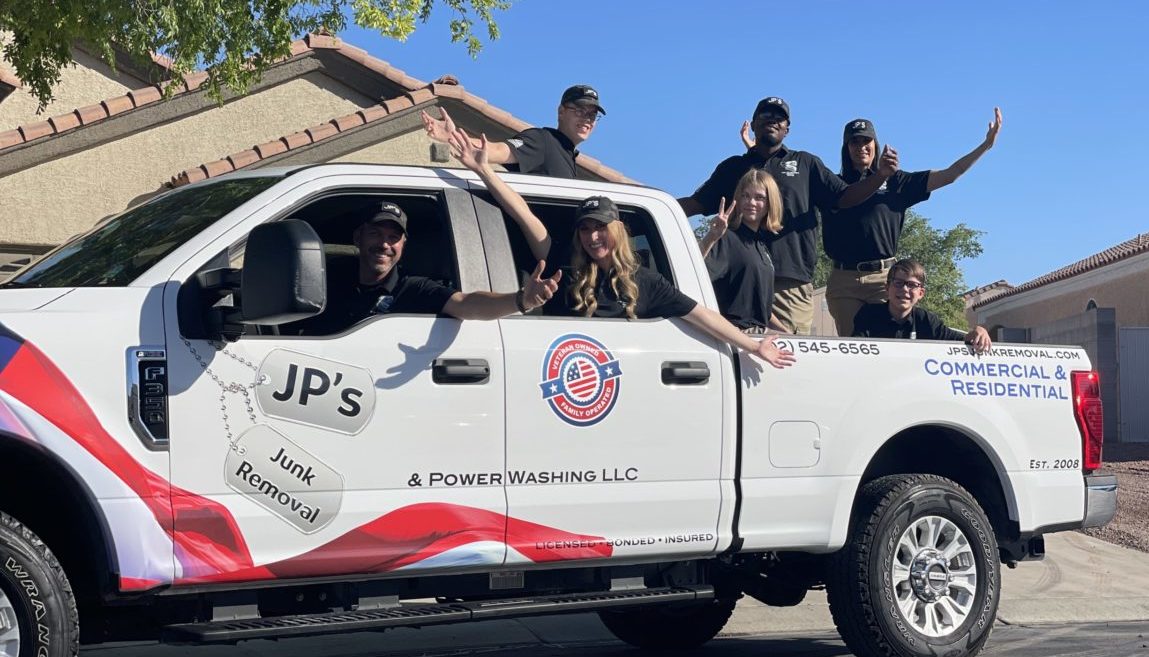 About JP's Junk Removal
Our business is designed for your convenience. Because we do full-service junk removal, you don't have to sweat the details. As a veteran-owned business, we are experienced in executing a plan to completion. You'll see our teamwork as we work together to tackle any job.
We think you shouldn't have to lift a finger. Our hard-working team will get rid of your junk in no time! First, we'll give you a quote. Then we get right to work as long as you approve. We'll have your junk loaded and hauled away fast!
Our Junk Removal Services
Removing junk takes time, planning, and a whole lot of effort. You could do it yourself, or you could call the veteran-owned junk removal pros at JP's Junk Removal to be clutter-free in as little as a single afternoon. Is it time to get rid of your old, leaky dishwasher? Do you have a giant oil stain on your driveway? Check out all our services!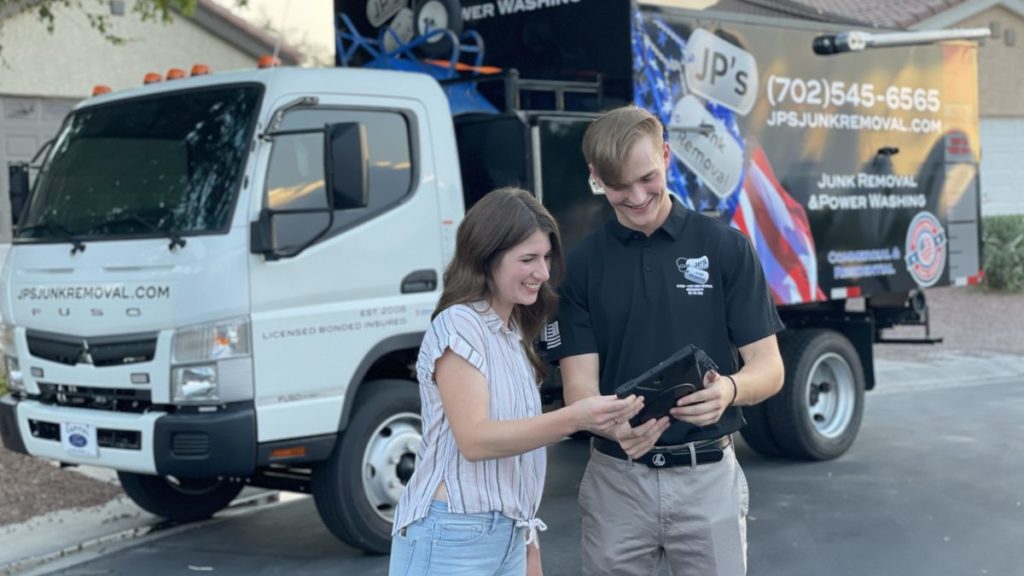 Fair and Honest Prices
As veterans, we believe in honesty and integrity. That also comes through in what we charge for our junk removal services. With a veteran-owned junk removal business like JP's Junk Removal, you won't pay hidden fees.
We'll offer you an upfront quote at no cost. We charge by load size, so you only pay for how much space your junk takes up in our truck. We can carry up to nine pickup loads, so we can get most junk in one trip.
Our Service Area
We have locations across the Las Vegas Metro area! Since we are locally-owned and operated, we can get to you fast and with no delay.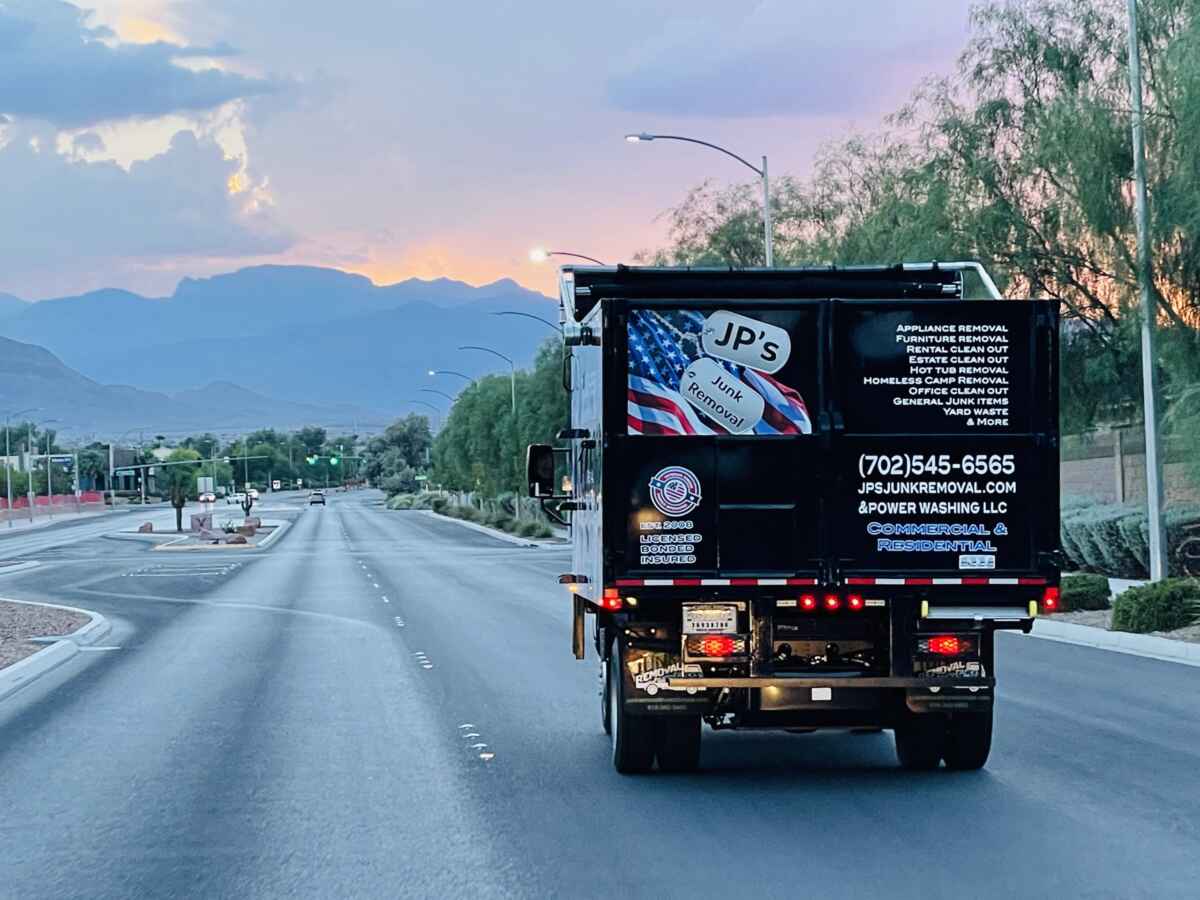 Contact Us
Do you want to schedule junk removal? Veteran-owned is the way to go with JP's Junk Removal! We're happy to discuss your project and see how we can help you on your journey to be junk-free. We're here for you 7 days a week, so junk removal can always fit in your schedule!
Book online or call (702) 545-6565 to get started today!